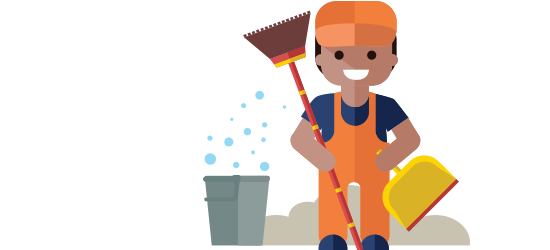 Cleaning & Disposal
Whether you're moving out of your old place, or need a crew to clean the office every Friday night…look no further than The Affordable Guys! Add this service in The Affordinator to give yourself the peace of mind that everything will look spotless when we're through with the job!
Got an item that's too big for the trash? Our trucks can handle it! The Affordable Guys can dispose of nearly anything you want during your move and even if you just don't want some old junk anymore. Select the 'Cleaning & Disposal' service in The Affordinator and get that old junk out of sight and out of mind today!!!
Hauling & Delivery
Moving or Not…Our Trucks Can Deliver
You may not be relocating, but everyone needs to haul or deliver items that are too just too big/messy for your daily driver. Our trucks and staff can safely secure any size item you may have and we're happy to delivery it where ever you need it to go. Select our Hauling & Delivery service in The Affordinator to get more information today!!!

Imagine never having to send another employee on a liquor run ever again. Affordable Guys Moving are accustomed to an extremely fast paced working environment and would make the perfect partner for your restaurant's daily deliveries! Contact us today to learn more about this awesome new service for local bars and nightclubs!
Need an extra couple trucks to execute timely same day or next day deliveries? Affordable Guys Moving can make their fleet ready to accommodate your entire inventory, unload the items, and arrange them inside your customer's home safely and efficiently. Contact us today to book this service for your furniture company!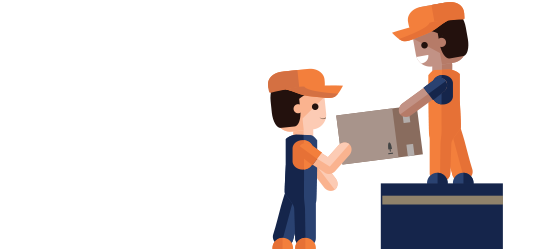 Loading & Unloading
If you're looking to get in a good workout, then don't let us stop you! However, if you want to let our strong Guys load everything in to our truck, then this service is for you!
Once we've arrived at your destination, we're happy to unload everything so you and your family can start deciding who will get each bedroom!
Packing & Unpacking
When you select this service in the Affordinator, you're choosing wisely. Affordable Guys Moving will bring every type of box and packing material needed to safely secure your belongings in our vehicle for its journey to your destination.
Once we arrive at your final destination, the Guys will unpack, put away, and arrange everything to your specification. All of this extra labor is included in our affordable, flat rate fee as an added convenience.